January 2022
To know the project and activities better, we present a series of interviews with our project partners in which they will provide insights in their personal motivations and their experiences and tasks in the project.
---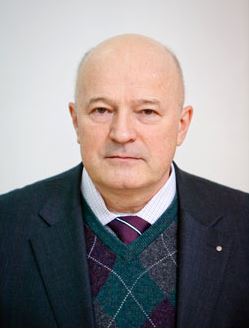 What was your original motivation to become a researcher? What is your research area today?
Being a researcher means to find out something new each day. This is a continuous quest throughout the whole life. After having been working in various branches of physical chemistry I have finally found the most exciting one – energy storage technologies!
What do you like the best about your work?
Today it is not only a fascinating activity for myself, but also represents undoubted benefits and prospects for all mankind. We must replace fossil fuels by environmentally friendly energy sources, and the sooner the better.
How did you get involved in SIMBA and what is your main task/activity?
As an SME and a developer of new energy storage technologies our company was invited to cooperate with the best European teams to pursue a challenging but perspective task related with creating the Na-ion batteries. Our activity in the project is aimed at defining the major application areas, selecting the KPI's and testing the electrochemical systems developed by our partners.
Why is your company ideal for the research/activities in SIMBA?
As a SME with a variety of research projects and the ability to produce and test small batches of new products, Yunasko is best suited for SIMBA's work programs to develop new energy storage technology.
What impact do you think the SIMBA technology will have?
The object of SIMBA project is aimed at developing the Na-ion batteries that are obviously very much in demand in energy storage technology. At the moment this is one of the most promising trends in battery technologies since it enables to avoid many issues the Li-ion batteries face.
Want to know more about RECUPYL, visit their partner page here.