August 2021
To know the project and activities better, we present a series of interviews with our project partners in which they will provide insights in their personal motivations and their experiences and tasks in the project.
---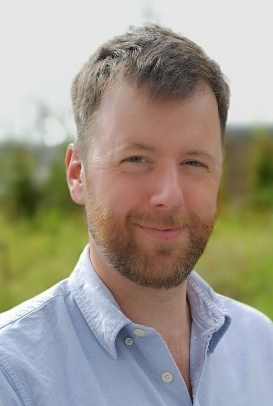 What was your original motivation to become a researcher? What is your research area today?
My original motivation to become a researcher was a desire to both understand how things work and how to bring advanced technological solutions to real world problems.
Today my main areas of research are advancing processing protocols in battery technology, enhancing active materials through controlled bespoke coatings and developing processes for bringing solid state battery technology to realisation.
What do you like the best about your work?
I really enjoy working with a dynamic group of researchers at WMG and helping them to realise their full potential. As an academic the freedom to be able to direct your group's research is also very enjoyable. Finally, I still get a great satisfaction from seeing new results and knowing we are the first in the world to see these developments – I don't think that will ever get old
Figure 1. Production at the University of Warwick

What is your main task in SIMBA?
I have previously collaborated with a number of SIMBA partners (KIT-HIU & CEA). I have enjoyed our previous collaborations and felt that we both worked well together and advanced the technology we were working on. It was an easy decision to work with them again.
Within SIMBA WMG are tasked will the build of prototype cells, the integration of sensors into the cells and advanced characterisation of the cells, in-operando and post-mortem. This will involve working closely with a large number of the partners and careful co-ordination.
Why is your company ideal for the research/activities in SIMBA?
WMG is ideally suited to the support the research goals of SIMBA as we have a very dynamic team covering the whole battery manufacturing chain from cradle to cradle (second life). The pilot line at Warwick allows us to process both cylindrical and pouch cells, which will be of great use within SIMBA, and we have the expertise within the Copley Group to underpin this with fundamental materials and electrochemical knowledge.
What impact do you think the SIMBA technology will have?
The ambition of SIMBA is certainly high, a successful project will yield a functioning solid state sodium battery. The fact that this will be processed in a reproducible and scalable route offers great potential for a technology breakthrough into commercialisation and I am excited to be involved in this journey
Figure 2. Electrode manufacturing & Cell assembly/ Electrical Formation
Want to know more about University of Warwick? Visit their partner page here