5 – 8 December 2022 at Stadthaus Ulm, Germany
Our SIMBA partner KIT-HIU has successfully organized the 7th ICNaB 2022 – International Conference on Sodium Batteries, which took place from 5 – 8 December 2022 in Ulm, Germany.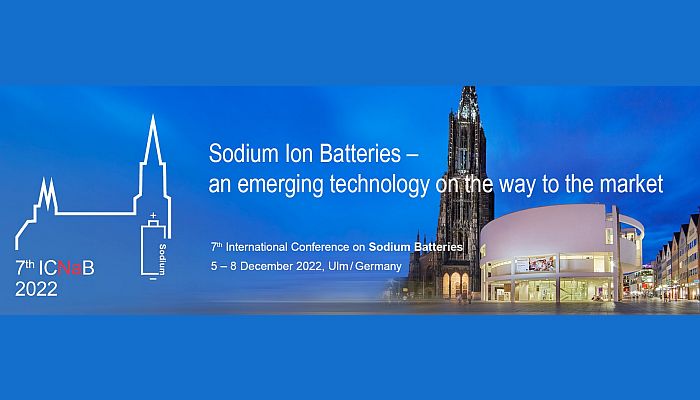 More than 220 guests contributed to this international conference, providing knowledge sharing and intellectual discussion on sodium batteries from the lab-floor to mass-production. The SIMBA partners, Prof. Stefano Passerini (KIT), Dr. Magdalena Graczyk-Zajac (TUDa), Dr. Torsten Gutmann (TUDa), Prof. Emma Kendrick (UBham), Dr. Ivana Hasa (WMG), Prof. Reza Younesi (UU), Dr. Charles Aram Hall (UU), have given inspiring talks on their current research focus and the SIMBA project. Several posters were contributed as well, which encouraged further discussion on the SIMBA cells.
For more information visit the website: www.icnab22.com